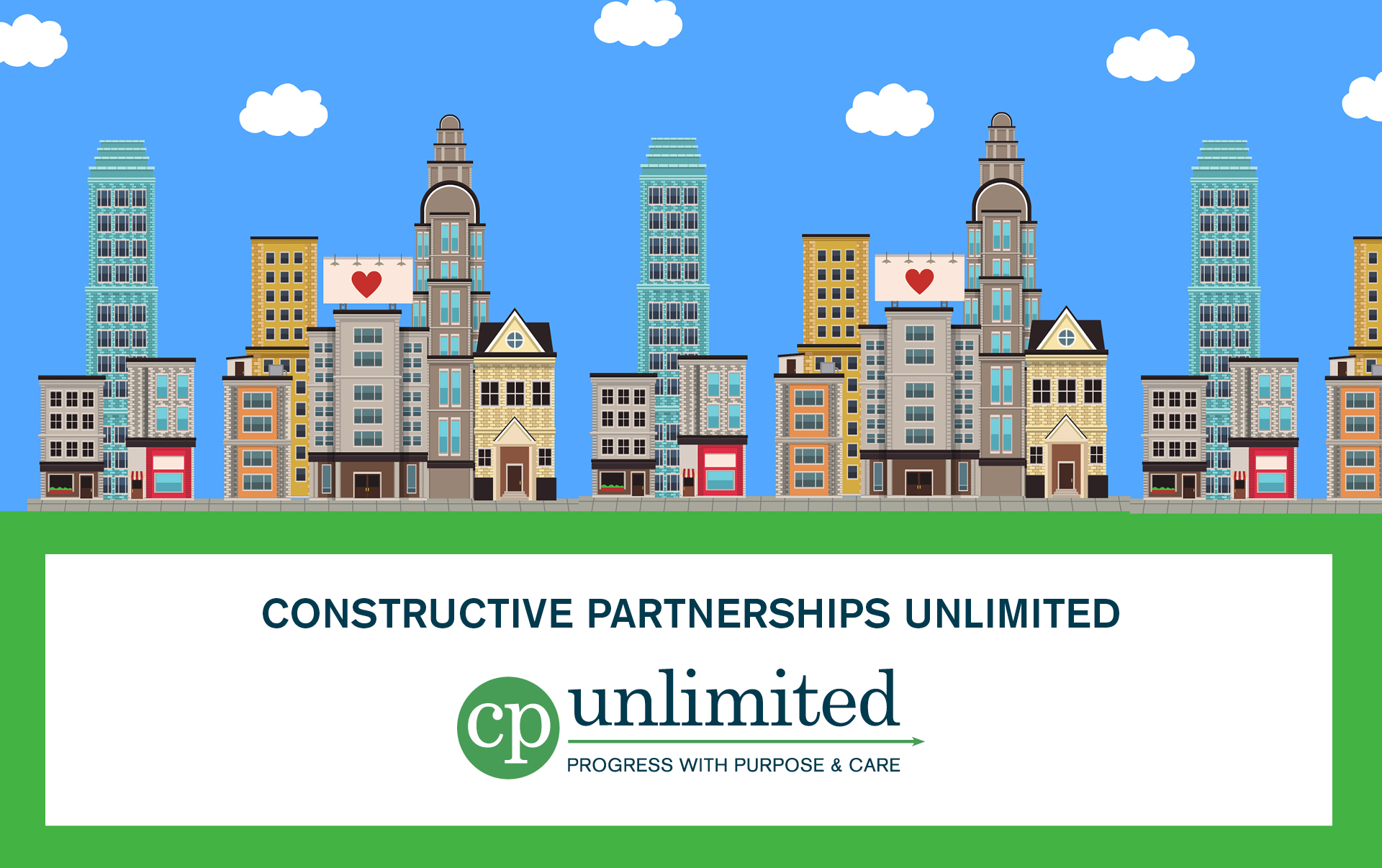 Community Habilitation Specialist
Department
Community Habilitation Services
Type of Position
Part time
Search Location(s)
Bronx, NY
Apply Now
Job Brief
Provides Medicaid Waiver Services to individuals with Developmental Disabilities in community based settings. Support individuals to attain independence by providing ADL services.
Constructive Partnerships Unlimited (CP Unlimited) was formerly known as Cerebral Palsy Associations of NYS, Metro Division. Our new name better reflects our wide array of services and programs and the diversity of people with disabilities that our agency supports. CP Unlimited is one of the New York City's largest and most comprehensive community service organizations serving people with developmental disabilities and their families.
Our priority is to provide opportunities for individuals to live as independently as possible. We pride ourselves on our personable individualized care, which includes health care management, community integration and service coordination, which are vital steps to ensure safety while providing opportunities for community inclusion.
We are currently seeking an individual who wants to make a difference in the lives of the individuals we serve.
Duties include:
Provides training in accordance with valued outcomes specified by each specific Program Plan and Individualized Service Plan.
Provides training in the areas of each individual's daily life such as socialization, travel training, budgeting, shopping, and work related skills development.
Ensures the safety and security of the persons receiving services while taking into account the specific needs and limitations of each individual receiving services.
Ensures that each work on the PCP goals to obtain goal of independence.
Completes all documentation for service delivery.
Provides timely services that are in accordance with each individual's set schedule so as to ensure consistency and the respect of each person receiving services.
Work collaboratively with the team that supports the individuals.
Requirements:
High School Diploma or High School Equivalency.
Three years experience working with Special need population/ persons with Developmental Disabilities
Good inter-personal, verbal-writing skills and be personal computer proficient with Microsoft Word.
Must be able to travel to other boroughs if assigned.
EEO STATEMENT
We are an equal opportunity employer and do not discriminate on the basis of race, gender, color, citizenship status, veteran status, sexual orientation, creed, religion, age, marital status, national origin, disability, genetic information or any other characteristics protected by applicable law.